The Essence of a Thriving Business
The essence of a thriving business, whether global or local, hinges on a principle as old as commerce itself – building relationships based on knowledge, affection, and trust. This fundamental concept, known as the Know, Like, Trust (KLT) Factor, isn't just a trendy buzzword; it's the cornerstone of fostering enduring customer relationships and solidifying a resilient brand. The KLT Principle stands as a foundational concept in local business marketing, delineating the three essential stages a potential customer navigates before they evolve into a loyal patron.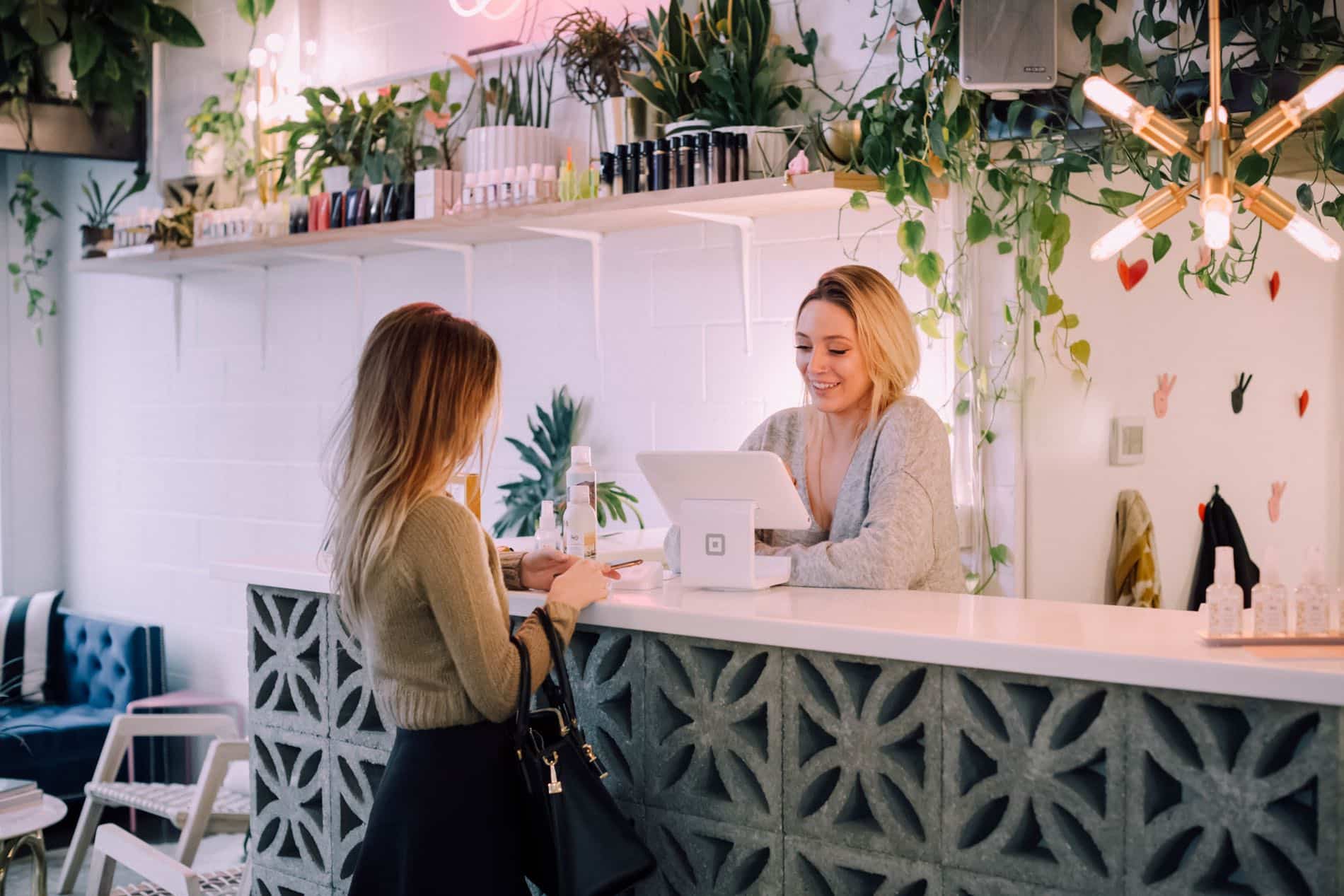 Knowing Your Local Business
Amplify Your Local Business Presence
Bolster your local visibility by engaging with local marketing avenues, such as local social media groups, community events, and local SEO. Consistently offering value and highlighting what differentiates your local business ensures that community members recognize and remember you.
Join Local Business Community Groups
Engage with entities like the Chamber of Commerce, Jaycees, The Lions Club, and others. These platforms offer networking opportunities and enhance your business's community visibility.
Sponsor Local Teams and Community Events
Backing local events and teams not only aids the community but also casts your business as a local stakeholder.
Leverage Local Publicity and PR
Use your origin and success stories to gain recognition. For instance, I helped a small business owner leverage his story to become the Tulsa Chamber of Commerce Young Entrepreneur of the Year, gaining media interviews and lasting commendation on his LinkedIn profile.
PRO TIP: If you can't join a story, then create one! I wish I could take credit for this one because it's brilliant. A local franchise business owner in Tulsa, Oklahoma had a huge event and got into the Guinness Book of World Records by creating the world's largest lemonade. Not only did they get a ton of publicity, but they were able to raise $10,000 for a local charity. This created multiple interviews, news media onsite with cameras, written up in newspapers and magazines, and so much more. Two years later, Arthur Greeno did it again by creating the world's largest sweet tea!
Don't Ignore Regional and National Issues
Don't ignore national and regional publicity opportunities. Look for national and regional issues that you can be quoted as an expert for. Pitch those ideas to journalists that regularly write about those issues.  Likewise: Get a free subscription to HARO (Help a Reporter Out) and receive daily email updates with opportunities to be quoted by all types of news media.
PRO TIP: If you get into a major publication, then make sure that all of your local media contacts know about it. Publicity creates publicity. Create a profile showing all of your photos, quotes, interviews, audio, and videos. When journalists know that that you are good on camera, or on a mic, or have interesting content that they can write, then they are much more likely to quote and link to you over other sources. You've made their job easier, and they'll reward you with multiple opportunities to expand your reach.
Be Active on Social Media
Maintain a strong social media presence, posting quality, informative, and entertaining content while interacting with your audience. This goes beyond just recognizing your logo; it's about understanding your brand's ethos and values.
PRO TIP: Have a consistent social media strategy. By the 15th of every month, create a social calendar for the following month that considers the upcoming holidays, community events, birthdays, celebrations, sales, goals, and accomplishments. Consider the photos, graphics, videos, and content that you may need for those social media posts, and get them ready and scheduled in advance.
Optimize for Search Engines
Use high-search keywords naturally in your content and maintain a content-rich, easily navigable website. Be sure you have Google Site Kit, Google Analytics, and Google Search Console all up and running correctly.
PRO TIP: Don't focus solely on your top 3 keyword phrases. Create tons of content that focus on the easy to rank search terms that may each only get a few visits a month. Ultimately you'll gain "topical authority" and your primary keywords will rank better.
Consider Paid Advertising
This can quickly get your message in front of people, creating a burst of traffic and attention. I've personally seen people who were afraid to spend a few thousand a month, who just decided to go for it, and then ultimately made several times more than they could have made without paid ads, even when considering the added expenses.
PRO TIP: Be smart. Don't just throw money at the wall and hope something sticks. Create great content, good will, purpose, and a campaign that people will want to be a part of and actually remember.
---
Liking Your Business
Foster Genuine Relationships
Cultivate personal connections with your community, narrate stories of your business journey, and spotlight the values that propel your business. This personal touch endears community members and inclines them to support you.
PRO TIP: Routinely go through your numbers and find your best customers. Sort not only by dollar, but by frequency. Take them to lunch. Send them a text or take the time to make a phone call to check in on them. Call them on their birthday.
Share Real-Life Business Narratives
Chronicle the innovations your business is spearheading, the day-to-day life at your establishment, and the challenges your team surmounts. I often encourage clients to share pictures of their employees getting promoted, employee birthdays, employee awards, employees showcasing their favorite new products or services, and sometime even employee interactions with happy clients.
Engage with Trends and Frequently Asked Questions
Disseminate insights on the latest industry trends and address common queries you receive from customers. This not only showcases your expertise but also makes your business more approachable.
Communicate Your Core Values
This is vital for getting your customers to like you. Shared values might be environmental concern, technological innovation, ethical practices, or commitment to good causes.
---
Trusting Your Business
Be an Integral Community Pillar
Trust is the linchpin of any enduring customer relationship. For local businesses, this translates to being a steadfast and reliable community pillar. Volunteer for leadership positions within your community and then actively engage and lead with intention.
Engage in Local Charity Initiatives
Regular participation in drives underscores your commitment to the community. Go big. Make an impact. Be sure to get in there and get your hands dirty if necessary. Have good and pure motivations. Take lots of pictures so that you not only tell the story, but so that you encourage others to participate and help likewise.
Donate to Charity Auctions
Offering your products or services for charity auctions introduces potential customers to your offerings. People who bid on your item have shown interest in your product or service. Multiple bids can be "social proof" that your product or service is desired and popular.
Respond to Local Issues
Demonstrate that your business is compassionate and ready to assist in local calamities or challenges. Serve first, and people will remember you later once everything has settled down.
Emphasize Guarantees
Spotlight any warranties or guarantees you offer, ensuring customers feel their investments are safeguarded. If you have manufacturer guarantees, then see what you can do to help boost or extend them.
Engage with Online Reviews
Addressing every review on platforms like Google Business Profile indicates that you cherish customer feedback and are devoted to perpetual enhancement.
PRO TIP: Don't take occasional 1-star reviews personally. Investigate to see if it's truly an upset customer, or someone with a conflict of interest. If you can prove a conflict-of-interest, such as competitor involvement, then you can petition to have the review removed. If the review is not removed, then provide a professional response offering to fix the problem. Many people will read the bad reviews just to see how you handle it. Ultimately the best defense to a few bad reviews, is showing tons of 5-star reviews. Make an effort to remind your best customers that reviews are essential to your local business.
---
Let's Be Real!
In the contemporary digital landscape, customers yearn for authentic connections. They seek more than mere transactions; they desire to support businesses that resonate with their values and contribute meaningfully to their community. By weaving these real-life actions into your local business marketing strategy, you not only champion the KLT principle but also forge enduring bonds with your community.
---
Understanding Your Audience
Furthermore, understanding your audience is essential for effectively leveraging the KLT Factor. You must understand your audience to build the strong relationship and emotional connection necessary for them to buy from you long-term. Spend some time researching to learn about your audience. Use social listening, surveys, and other methods to compile data and look for patterns. Once you know your audience well, you'll learn how to build rapport and create a personalized experience leading to long-term loyalty.
Here's a comprehensive checklist for building a strong Know, Like, Trust (KLT) presence:
---
KLT Presence Checklist for Local Businesses
✅ Knowing Your Business
[ ] Amplify Local Presence

[ ] Join local business community groups (e.g., Chamber of Commerce, Jaycees, The Lions Club).
[ ] Attend community events and fairs.
[ ] Sponsor local teams or events.
[ ] Host or participate in local workshops or seminars.

[ ] Leverage Local PR

[ ] Share success stories with local media.
[ ] Collaborate with local influencers or bloggers.
[ ] Offer expert opinions or quotes for local news stories.

[ ] Digital Presence

[ ] Maintain an active social media presence tailored to the local audience.
[ ] Optimize website for local SEO.
[ ] Engage in paid local advertising (e.g., local newspapers, radio/podcasts, Google Ads).
✅ Liking Your Business
[ ] Foster Genuine Relationships

[ ] Host customer appreciation events.
[ ] Engage with customers on social media by responding to comments and messages.
[ ] Organize or participate in community service events.

[ ] Share Business Narratives

[ ] Post behind-the-scenes content.
[ ] Share stories of challenges and successes.
[ ] Highlight employee achievements or stories.

[ ] Engage with Trends and FAQs

[ ] Share insights on the latest industry trends.
[ ] Address common customer queries through blog posts or videos.
[ ] Host Q&A sessions or webinars.
✅ Trusting Your Business
[ ] Be a Community Pillar

[ ] Regularly participate in or organize charity drives.
[ ] Offer products or services for charity auctions.
[ ] Respond to local issues or challenges (e.g., natural disasters, community problems).

[ ] Customer Assurance

[ ] Highlight warranties or guarantees.
[ ] Offer risk-free trials or money-back guarantees.
[ ] Showcase customer testimonials or case studies.

[ ] Engage with Online Reviews

[ ] Respond promptly and professionally to all online reviews.
[ ] Encourage satisfied customers to leave positive reviews.
[ ] Address and resolve any negative feedback.

[ ] Maintain Active and Authentic Social Media Presence

[ ] Share valuable content, not just promotional posts.
[ ] Engage in conversations with followers.
[ ] Highlight community involvement and charitable actions.
---
Businesses can print this checklist and tick off actions as they complete them, ensuring they're making consistent efforts to build their KLT presence in the community.
Want to get better results for your business? Contact Tony Darrick Baker at Xeal today!